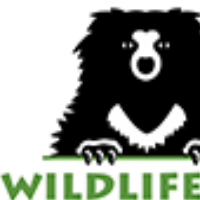 Job Description
Responsibilities:
Develop an understanding and awareness about Wildlife SOS work.
Make presentations and calls and explain about the organization's work to members of the public in a clear and interesting way.
Meet set income targets by signing paid supporters and individual donors for Wildlife SOS.
Develop and manage long term relationship with donors and upgrading them up the donor pyramid.
To aid the Fundraising and volunteering team.
To Influence donors to donate or sponsor animals or provide volunteer services by following a prepared script to give organisation's reference information.
To ensure that fundraising and resource mobilization information are up to date.
Manage information and record the profile and fundraising activity of donors on a database.
Motivate and facilitate supporters to maximise the funds they raise.
Inspire new supporters to raise money, while maintaining and developing relationships with existing supporters.
To develop and generate volunteer and donor queries to support BBRC project.
Any other activities or assignments as requested by the Management.
Going for appointments.
Assisting during stalls.
Eligibility Criteria
Must have good communication skills
Experienced in tele calling
Comfortable working with targets as it will be a target- based job
Able to work for at least a year with us
Comfortable in six days working environment
Good in convincing people
Good tele communication skills
Confident and a team player
Desired Candidate Profile
Graduation - BA
Organization Details
Organization Name:

Wildlife SOS

About Organization:

Wildlife SOS was established in 1995 by a small group of individuals inspired to start a movement and make lasting change to protect and conserve India's natural heritage, forest and wildlife wealth. Today, the organization has evolved to actively work towards protecting Indian wildlife, conserving habitat, studying biodiversity, conducting research and creating alternative and sustainable livelihoods for erstwhile poacher communities or those communities that depend on wildlife for sustenance.