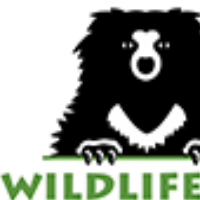 Job Description
Responsibilities:
Managing the Feed Formulations activities & co-ordination with all other veterinarians at WSOS.
Examining birds and checking their health status
Dressing the wounds of injured birds
Maintains bird's health by diagnosing and treating diseases and injuries.
Determines the nature of disease or injury by examining birds and/or large and small animals.
Restores bird health by treating them surgically or medically.
Capable of diagnosing diseases remotely and advising the birds, large animal/ small animal care-taker on treatment protocols over phone.
Promotes health of birds by advising care takers about sanitation measures, feeding, and general care.
Documents actions by completing and updating forms, reports, and bird records and reporting diseases.
Enhances organizations reputation by accepting ownership for accomplishing new and different requests, exploring opportunities to add value to job accomplishments.
Nutritional evaluation of different feed ingredients.
Providing technical service support.
Proactively managing critical medicine inventory and its norms.
Eligibility Criteria
Skills
Doctor of Veterinary Medicine (DVM) degree
Experience of at least 6 months-1 year in the same field
Fluent in English, Hindi (speech & script)
Work experience as a Veterinarian, Veterinary Technician or Veterinarian Assistant
Experience conducting various types of surgeries, vaccinations and health checks on birds
Knowledge of medical equipment (e.g., X-ray machines) and anaesthesia procedures
Problem-solving skills
Excellent communication skills with the ability to explain medical terms and conditions using simple language
Availability to take evening or weekend shifts in cases of emergency
Patience and a love for birds and animals
Desired Candidate Profile
Graduation - BVSc
Organization Details
Organization Name:

Wildlife SOS

About Organization:

Wildlife SOS was established in 1995 by a small group of individuals inspired to start a movement and make lasting change to protect and conserve India's natural heritage, forest and wildlife wealth. Today, the organization has evolved to actively work towards protecting Indian wildlife, conserving habitat, studying biodiversity, conducting research and creating alternative and sustainable livelihoods for erstwhile poacher communities or those communities that depend on wildlife for sustenance.