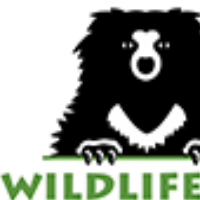 Job Description
Responsibilities:
Review and update all human resources policies to meet the organizations needs
Plan and facilitating HR activities in the team: contract, recruitment, employee relations
Handle employee grievances formally and informally, forward them to concerned department and follow up for resolution.
Play the role of employee champion by knowing and counselling their employees as and when required.
Ensure to develop job descriptions for current/new positions
Assist the organization by developing and keeping a list of potential candidates for quick recruitment at any given point of time
Conduct police verification for employees, employee verification through references, past positions held, due diligence of candidates considered for recruitment
Maintain current organizational chart and current staff contact list
Process documentation and prepare reports relating to personnel activities (staffing, recruitment, training, grievances, performance evaluations etc.)
Handle employee grievances and develop a diplomatic grievance handling method through confidence building and employee recognition.
Assist the progress of job planning and performance management
Support for procedures or papers relating to personnel or staffing issues
Conduct instruction for staff members about admin and hr procedures
Update and maintain the training database of all the staff
Develop and maintain updates and historic records of staff for HR and legal purpose
Organize staff skill building and also employee bonding exercises
Scheduling job interviews and assisting in interview process
Orienting new employees to the organization (setting up a designated log-in, workstation, email address, etc.)
Maintaining current HR Files and employee databases
Other HR related assignments
Acting as a first point of contact: dealing with correspondence and phone calls
Reminding the founders/CEO of important tasks and deadlines
Managing databases and filing systems
Collating and filing systems
Develop quick understanding of the wider groups, internal organization was of working
Maintain all hard copy and digital records for ongoing executive projects
Reporting to the deliverables and assignments as and when requirements by the management
Eligibility Criteria
Key Skills:
Graduate/postgraduate in Human resources.
Proficient in Hindi & English both written and verbal.
Go-getter and a team player who is excited about the vision of Wildlife SOS
Should be good at Excel and Power point
Task and time management abilities are important with ability to prioritise
Should be a fast learner with the ability to multitask and work under pressure
Professional demeanor.
Ability to complete tasks according to timelines.
Good communication and presentation skills.
Ability to multitask and handle a variety of projects at once.
Outcome Oriented.
Team player
Organization Details
Organization Name:

Wildlife SOS

About Organization:

Wildlife SOS was established in 1995 by a small group of individuals inspired to start a movement and make lasting change to protect and conserve Indias natural heritage, forest and wildlife wealth. Today, the organization has evolved to actively work towards protecting Indian wildlife, conserving habitat, studying biodiversity, conducting research and creating alternative and sustainable livelihoods for erstwhile poacher communities or those communities that depend on wildlife for sustenance.