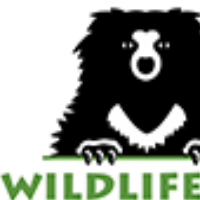 Job Description
Responsibilities :
Conceptualizing and research for press releases and monitoring news from print & broadcast media.
Maintaining and developing relationships with journalists and external agencies.
Garnering new media contacts on a monthly basis.
Research and development for blogs, animal updates, articles, internal newsletter and other written communication reports.
Developing key collaterals and communication tools for Wildlife SOS.
Develop quality content for social media platforms.
Help the team in drafting content for grants, awards applications and annual reports.
Respond to audience and press queries by understanding inquiry.
Coordinating with Delhi & Agra rescue teams for regular rescue updates
Actively participate in relevant organizational meetings and events.
Participating in relevant events including exhibitions, awareness programs etc.
Get photos and updates on projects & updates from concerned centres and teams.
General administrative duties (filing, phone calls, coordinating)
Eligibility Criteria
Skills:
Graduate/postgraduate in mass media or communications for development OR Social Work Graduate with interest/passion for Communications.
1-2 years experience in Communications or journalism role.
Excellent writing skills with an ability to write in different styles and voices.
An understanding of the Media and Digital platforms.
Proficient in Hindi & English both written and verbal.
Professional demeanor.
Ability to complete tasks according to timelines.
Good communication and presentation skills.
Ability to multitask and handle a variety of projects at once.
Outcome Oriented.
Team player.
Desired Candidate Profile
Graduation - BSW
Organization Details
Organization Name:

Wildlife SOS

About Organization:

Wildlife SOS was established in 1995 by a small group of individuals inspired to start a movement and make lasting change to protect and conserve Indias natural heritage, forest and wildlife wealth. Today, the organization has evolved to actively work towards protecting Indian wildlife, conserving habitat, studying biodiversity, conducting research and creating alternative and sustainable livelihoods for erstwhile poacher communities or those communities that depend on wildlife for sustenance.