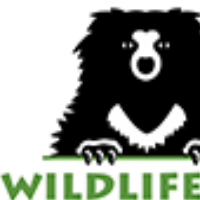 Job Description
Responsibilities :
Have a decent understanding of how eCommerce & online transactions work
Manage merchandising and product changes on website
Collate and monitor key metrics on traffic, engagement & sales
Managing product inventory, maintaining inward & outward etc.
Compiling daily sales data as per payment gateway and platform backend
Identify & manage web platform related aspects with designer and developer
Reconciliation of logistics, delivery & payments processed
Coordinating with digital marketing and social media agencies as required
Catalogue and listing uploading of the products on e-commerce website
Ensure Customer Invoicing is being processed seamlessly
Return Policy Management
Handling all customer queries on the website
Coordinate with logistics partner and manage delivery SLAs and returns
Eligibility Criteria
Skills:
Graduate or Post Graduate
Good verbal and written communication in English
Ability to Ideate & plan initiatives for the Wildlife SOS E-commerce Platform
Go-getter and a team player who is excited about the vision of Wildlife SOS
Should be good at Excel and Power point
Should have basic understanding of Digital Marketing
Should be aware of Google Analytics and how to collate data as required
Task and time management abilities are important with ability to prioritise
Should be a fast learner with the ability to multitask and work under pressure
Organization Details
Organization Name:

Wildlife SOS

About Organization:

Wildlife SOS was established in 1995 by a small group of individuals inspired to start a movement and make lasting change to protect and conserve Indias natural heritage, forest and wildlife wealth. Today, the organization has evolved to actively work towards protecting Indian wildlife, conserving habitat, studying biodiversity, conducting research and creating alternative and sustainable livelihoods for erstwhile poacher communities or those communities that depend on wildlife for sustenance.