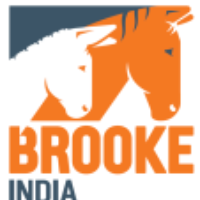 Job Description
Role Details:
Reports to: Head of Programme – Region (HOP)
Responsible for: Providing leadership and direction to the Zonal teams in their designated Equine Welfare Projects (EWP)
Employment Type: The position shall be on a Fixed-Term Contract (FTC).
Location: Solapur, Maharashtra. The person will be required to travel regularly to the designated EWP areas for supervision and monitoring.
Salary Package: Based on qualification and experience, the approximate CSP shall be in the range of INR 9.5 - 10.6 lakhs per annum with provision of Employees Provident Fund, Gratuity, Personal Accident Insurance and Medical insurance/Employees' State Insurance as per eligibility.
Eligibility Criteria
Not Specified
Organization Details
Organization Name:

Brooke India (BI)

About Organization:

Brooke is an international animal welfare charity working to improve the lives of working horses, donkeys, mules and the people who depend on them. We reach over 2 million working animals across Africa, Asia, Latin America and the Middle East. Our staff include vets, animal welfare experts and advocacy and development specialists. Brooke India (BI) works for the welfare and health of working equines and the development of community that owns them. It has operations in 12 States & Union Territories and implements its programme directly. Our aim is to equip local people with the knowledge and skills to give their equines Viz. horses, donkeys or mules, a better life.